You already know that sending electronic statements is an affordable way to deliver requests for payment. This is good for you. Plus, 75% of patients want to receive eStatements from providers*, so it is good for them, too.
After receiving an electronic statement, patients need not be limited to paying their bill in person during operating hours or by mail. Want to meet patients where they are: online? Dentrix Ascend Online Payments allows you to include an online payment link on online statements, which patients access from the statement notifications you send via text or email.
What It Is
Dentrix Ascend Online Payments is an extension of the native eStatement functionality. On the surface, the text or email received by the patient looks the same.
The online payment opportunity becomes apparent when the patient opens the link.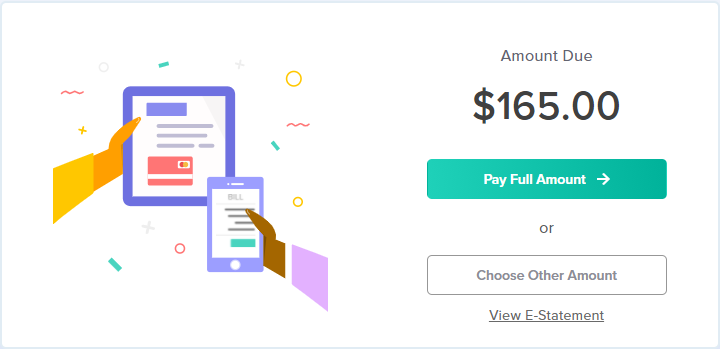 After the patient clicks an online payment link, they enter their card information and submit the payment.
How It Works
To offer online payments, there is no need to change your electronic statement workflow. Generate billing statements on-demand or in bulk, and set the Send eStatement switch to Yes.
After you choose to offer online payments, you will need to develop a workflow to handle them. Payments go directly to each patient's ledger, but it is up to you to apply those payments in the ledger. The Dentrix Ascend Inbox has an Online Payments tab to notify you of payments and provide links to each patient's ledger.
How to Get Started
In order to offer online payments, you need a merchant ID (MID) with Worldpay from FIS, a Dentrix Ascend Partner. If you do not already have one, visit the Dentrix Ascend Online Payments page. Then, either click Learn More to submit a query form, or call 833.536.1044 to speak to a specialist.
Once you have a Worldpay account, go to the Credit Card Options page in Dentrix Ascend, and select your Worldpay account as your Account for Online Pay Processing. That's all there is to it!
Additional Information